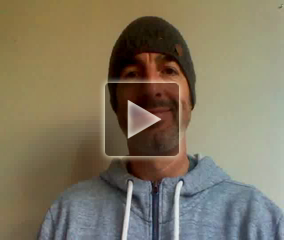 Hull currently has one of the highest levels of obesity & ill health & is officially suffering the most of personal debt which normally means the highest stress.  Make 2014 the year you turn your life around and start to take a much more active role in your health by using ABED. Remember weight loss is a natural byproduct of healthy living. Come along to a totally FREE talk Wed 29th January 2014 all attendees get my health book for FREE so beside from excess weight what do you have to lose? Send me an email to reserve your place(s) mike@abedmethod.com 

What exactly is The Abed Method?
The Abed Method is the worlds first complete health programme covering the 4 key areas required for health. A is for attitude B is for breathing E is for exercise D is for diet. Using a combination of coaching & direction the ABED is ideal for people who have had enough of dieting and actually want to lose weight for good. To book your FREE place call 01482 342100 today
Meet the Coach
Michael A. Clark has over 20 year's stress management as well as personal health coaching experience. He is a Member of The Association of Stress Consultants. & is the creator of the Abed Health Programme. Recently the Abed Programme was officially recognised by the International Therapist Institute and has been described as 'Genius…' Read More…
Disclaimer
Well Naturally Publishing is the publishing outlet and voice for the views and opinions of Michael A. Clark. Any references to the names of Well Naturally Publishing or Michael A. Clark, ABED method TM or the like, in the documents and on this site are interchangeable. Following the standard practice on the Internet to provide a legal disclaimer, when discussing anything that may affect you in some way, Michael A. Clark hereby states that the information from this website, ABED method TM books, audios and other related products is provided for educational and informational purposes only. The information, products & services on this site The Stress Shop do not constitute medical advice, diagnosis or the like. Always consult your GP or a suitably qualified health practitioner before making changes to your life that may affect your health in any way. The work of the ABED method is based upon lifestyle changes. The designers of this site & its contents do not and cannot accept any responsibility for any decisions you make regarding your health. Michael A. Clark expressly disclaims any representation or warranty, expressed or implied, concerning the accuracy, completeness or fitness for a particular purpose of the information contained on the website. Persons accessing this information assume full responsibility for the use of the information and understand and agree that Michael A. Clark is not responsible or liable for any claim, loss or damage arising from the use of the information. 1-2-1 Coaching: The advice given to individuals by Michael is always general advice with regards to aiming to reduce undue stress upon the body & mind. Michael is not a Medical Practitioner & DOES NOT give medical advice. Always consult your GP or other suitably qualified medical practitioner before making changes to your life that may affect your health in any way.
Do not drive or use any machinery or put yourself in any danger when using the special relaxation audios.
// ]]>